Carte Blanche
Master of Ceremony
---
FB :
https://www.facebook.com/carteblancheembassy/
CARTE BLANCHE is an open stage, an ephemeral cabaret, a temporary construction on the edge of falling apart that openly shows its tricks and ropes. A house of cards offering itself to your blow, but resists it.
Different Performers, Dancers, Talkers, Movers, Thinkers share the stage during events orchestrated and hosted by the unpronounceable Jofe D'mahl.
The show is a festive collision of personality, genre, joke and energy. Most of what will happen, nobody exactly knows. But it will happen in a succession of short acts interrupted by live music. Also the invisible man might come.
Total freedom is given to several human beings.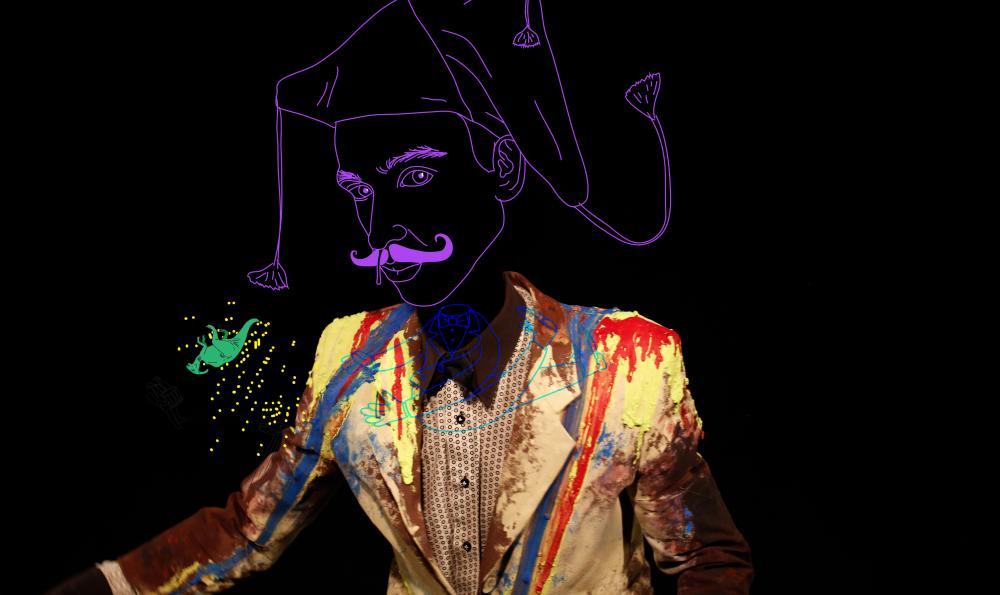 Photo credit Gaya von Schwarze
---
CARTE BLANCHE n°6
http://www.uferstudios.com/veranstaltungen/alle-veranstaltungen/event/2274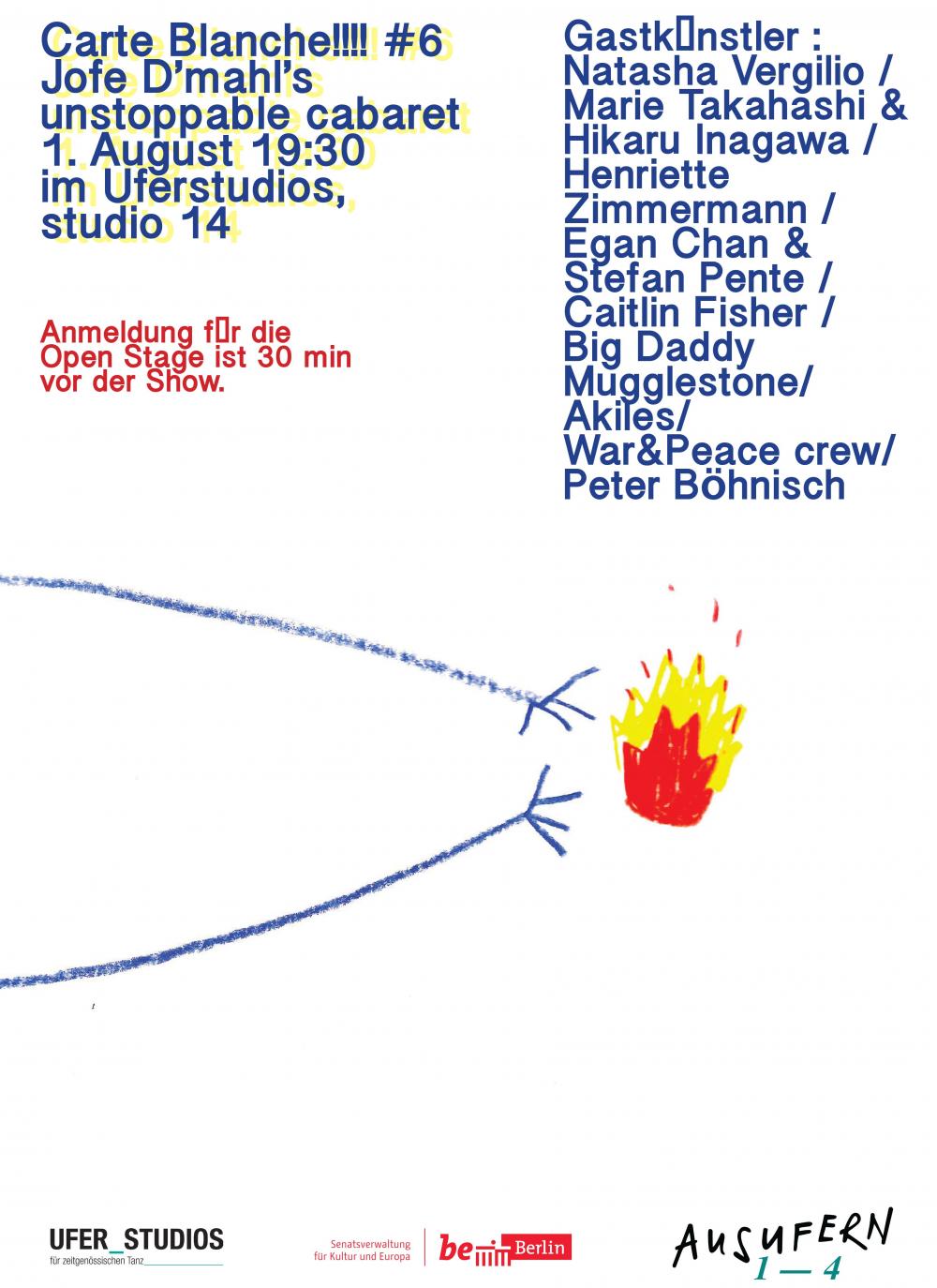 posters Mercredi Matin
---
PAST Cartes Blanches :
Carte Blanche N°5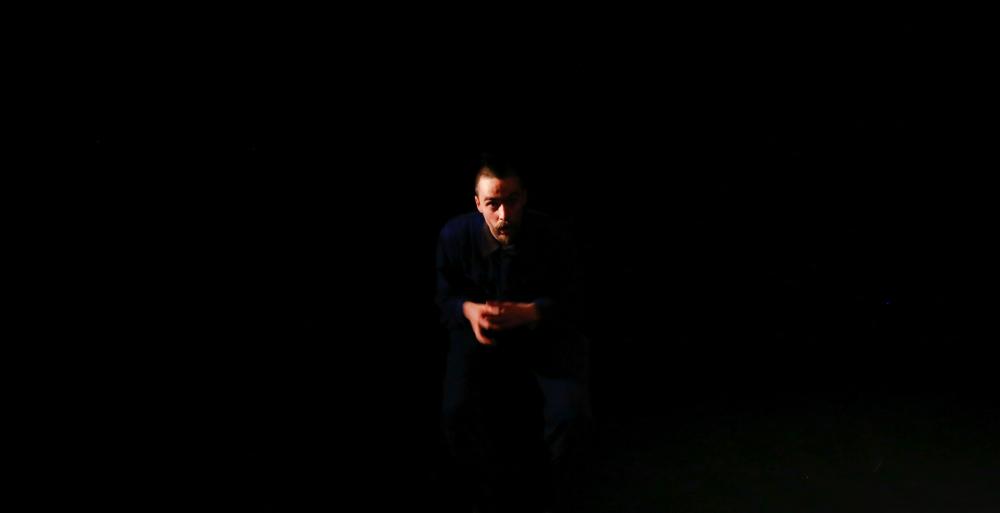 In Jofe D'mahl's suitcase, there is a little Dinosaur plastic toy, which I believe to be a Parasauroluphus. That's why there is one on the poster. I would personally love more to go to a show if there was a dinosaur on the poster.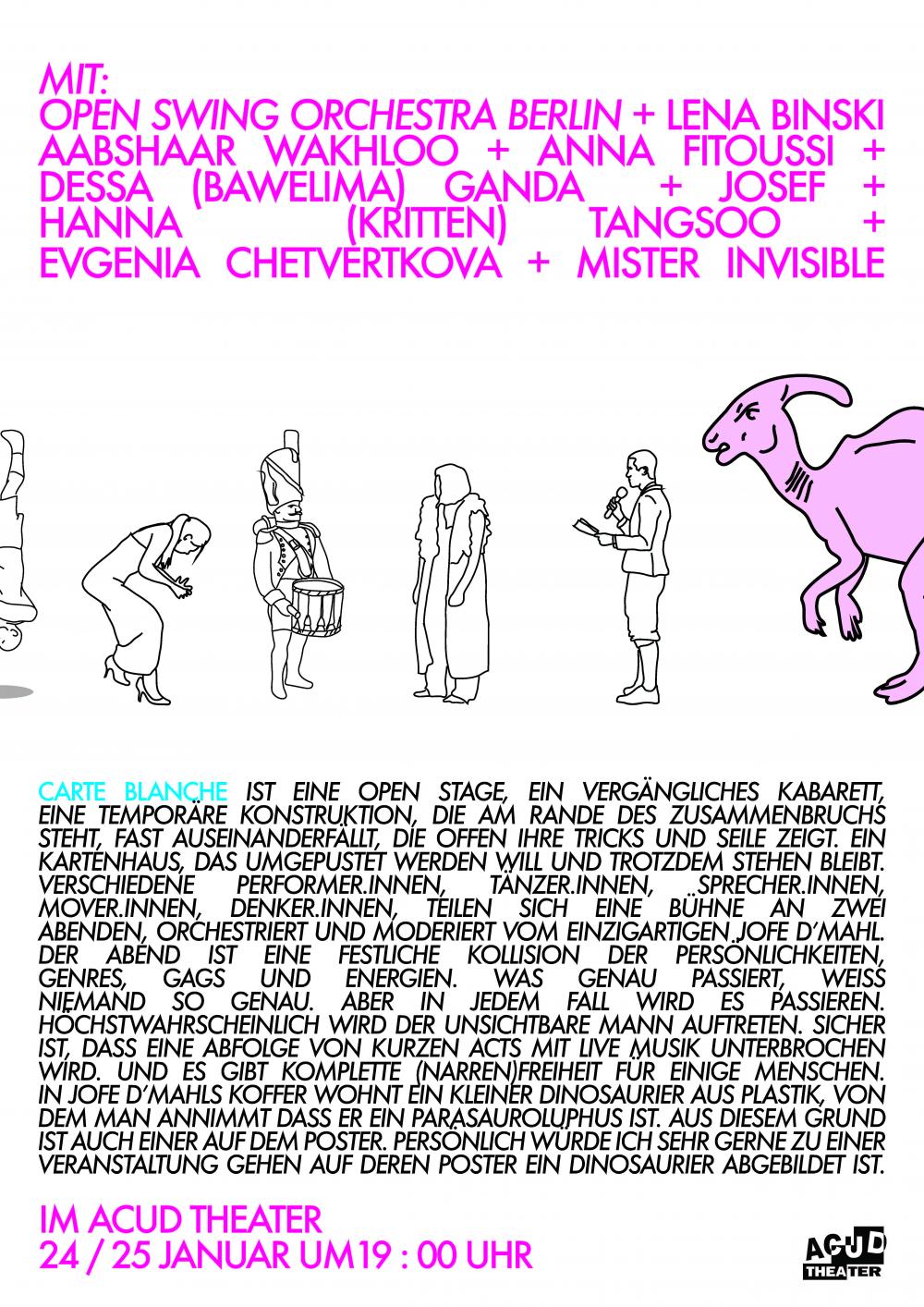 posters Mercredi Matin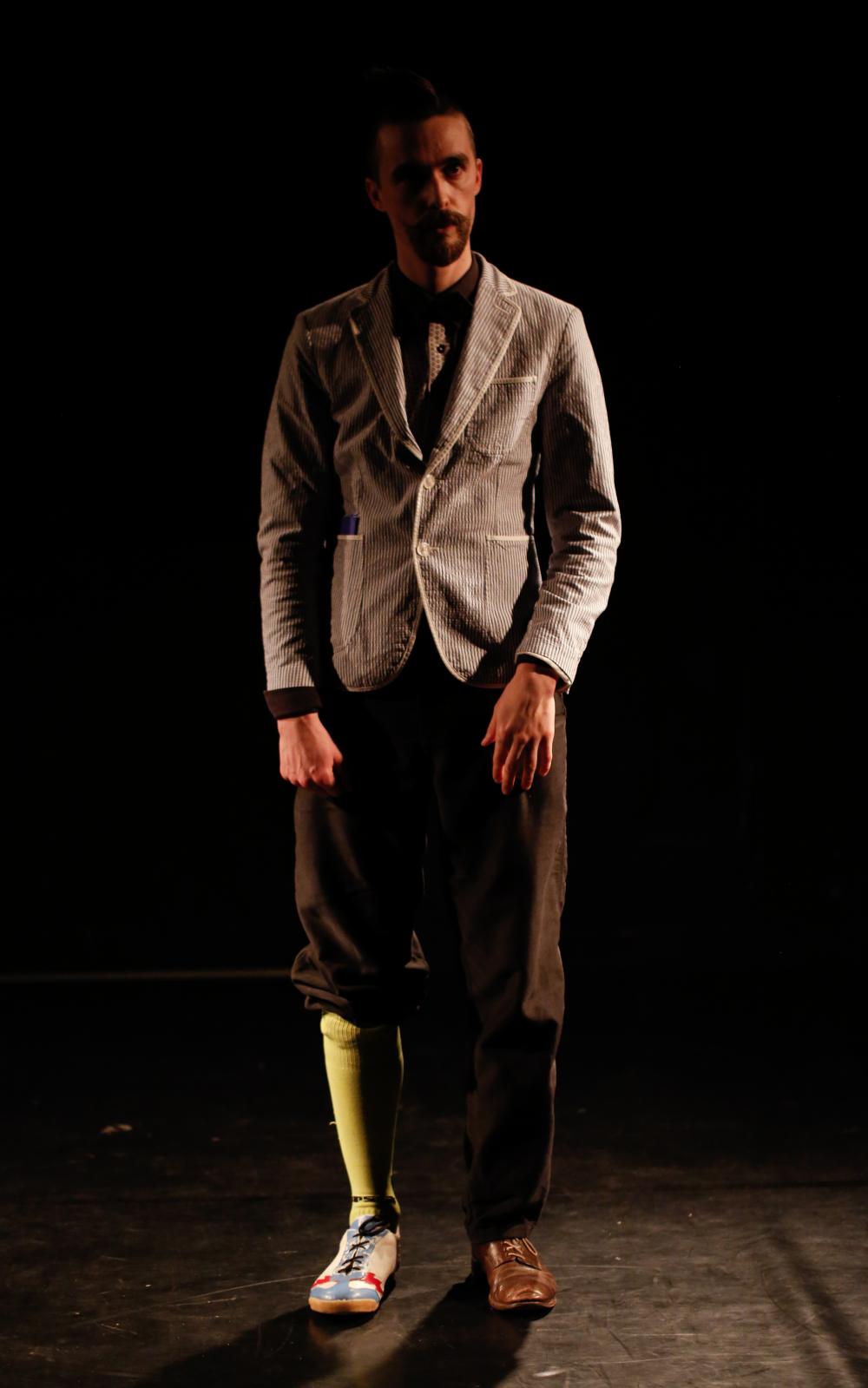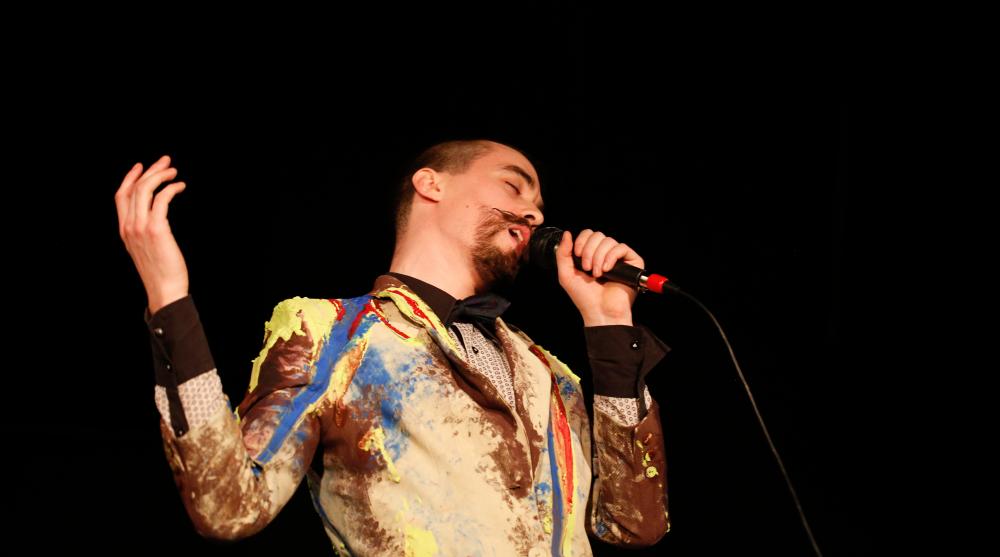 with performances from :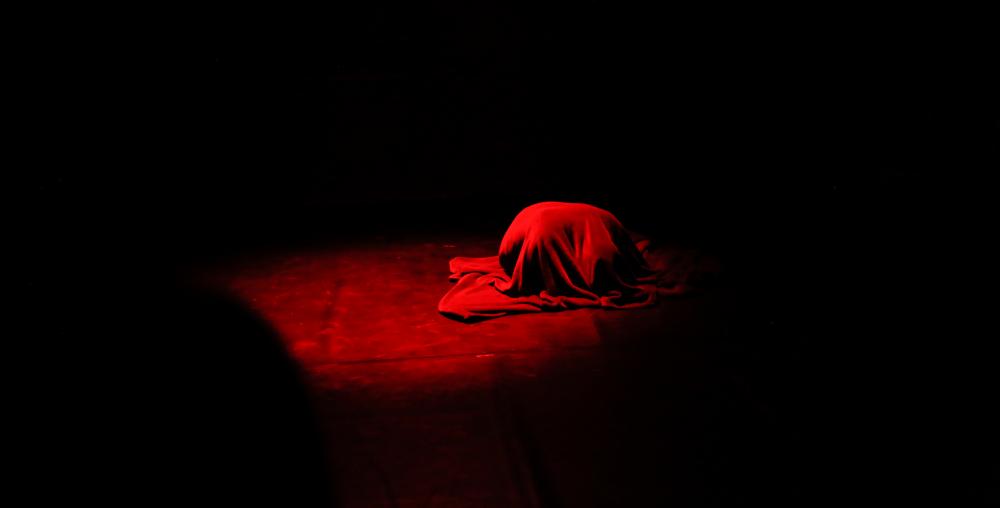 Dessa Bawelima Ganda, "Corps de Couette"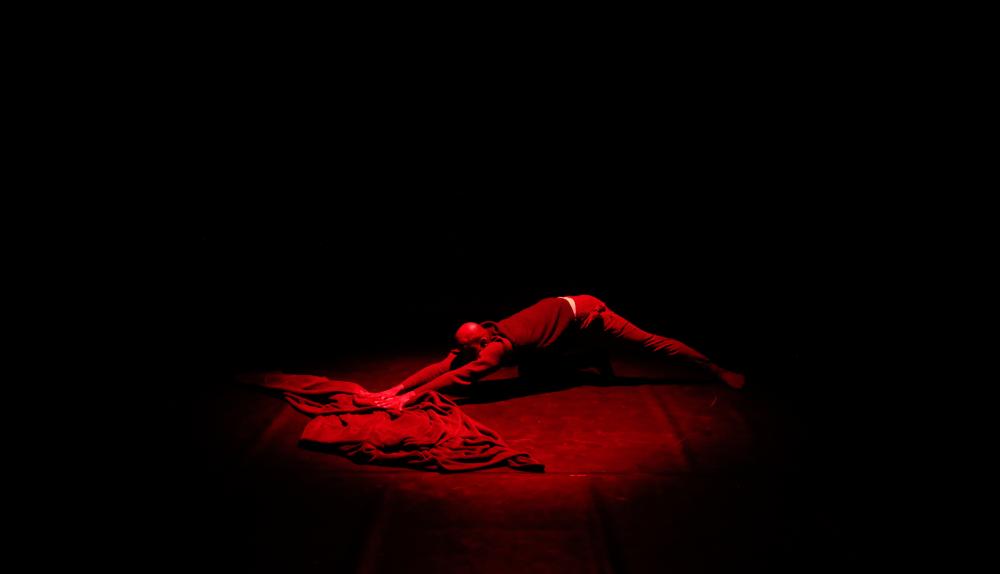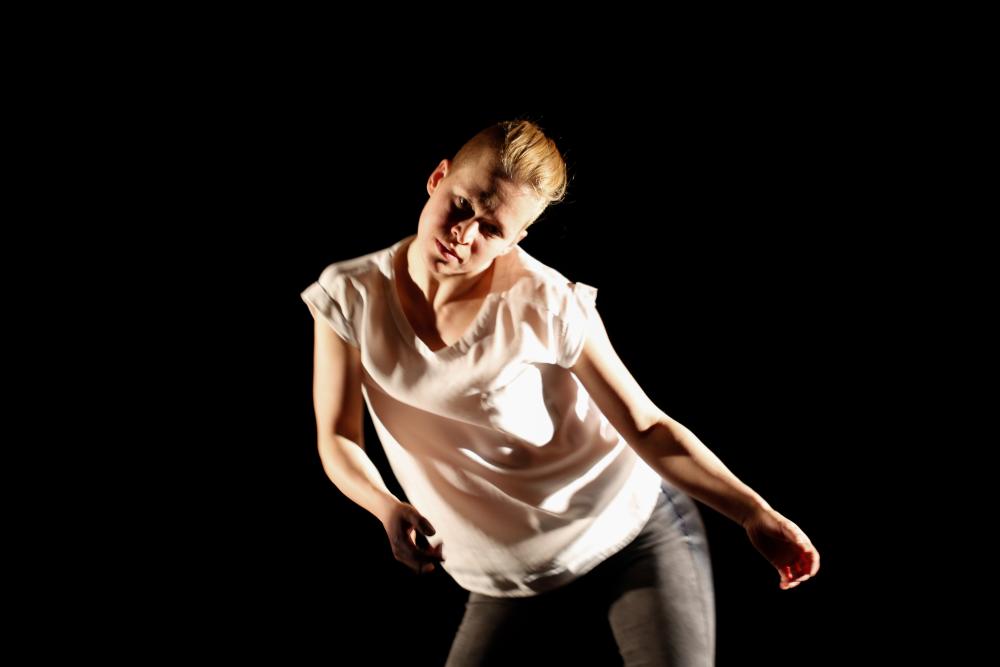 Evgenia Chetvertkova, "Surface"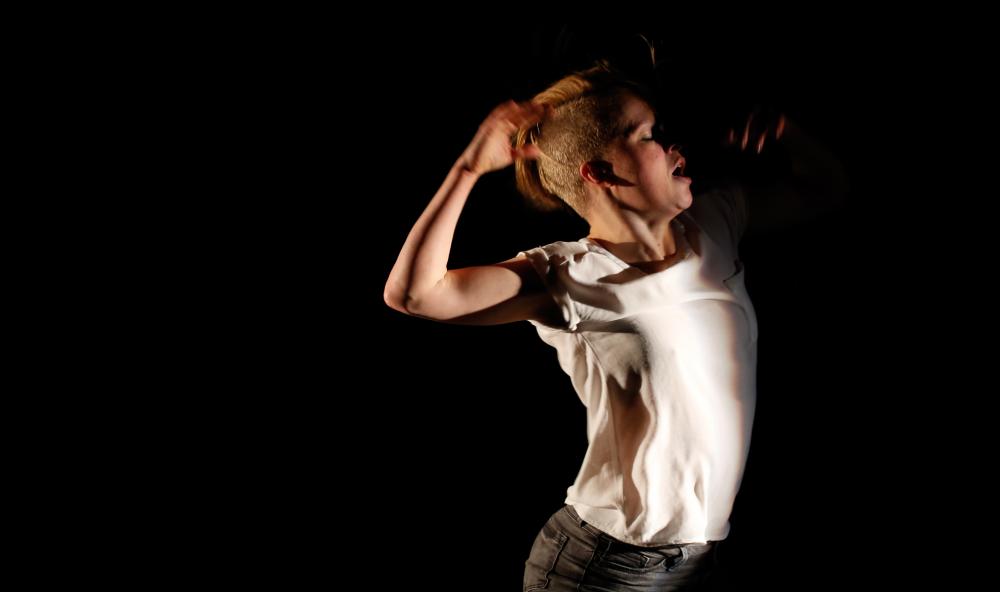 Hanna Kritten Tangsoo, "A fruit", performed by Sigrid Savi.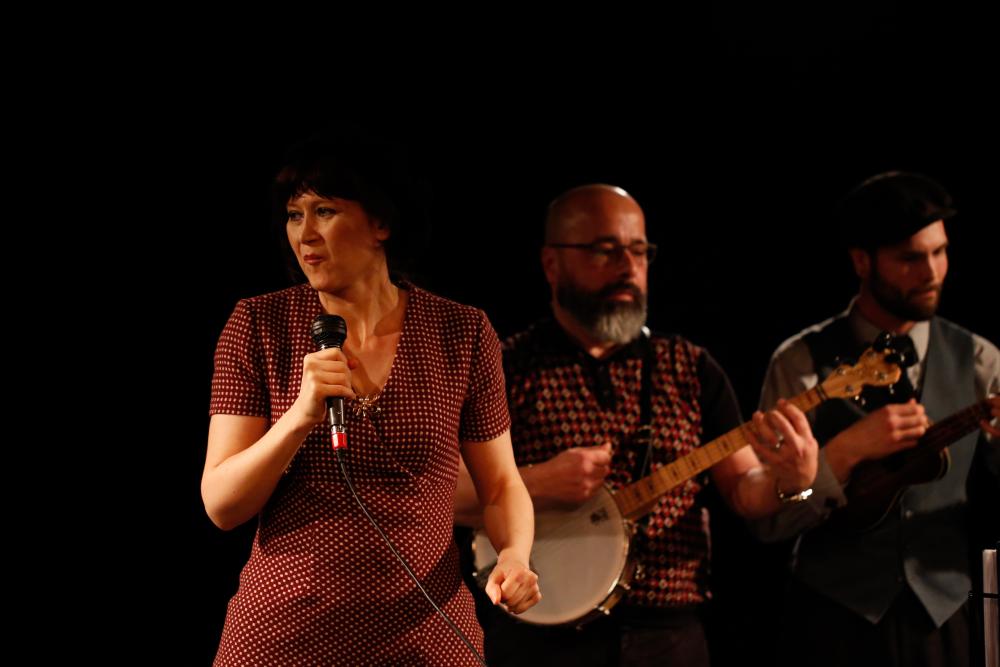 The Carte Blanche Combo of the Open Swing Orchestra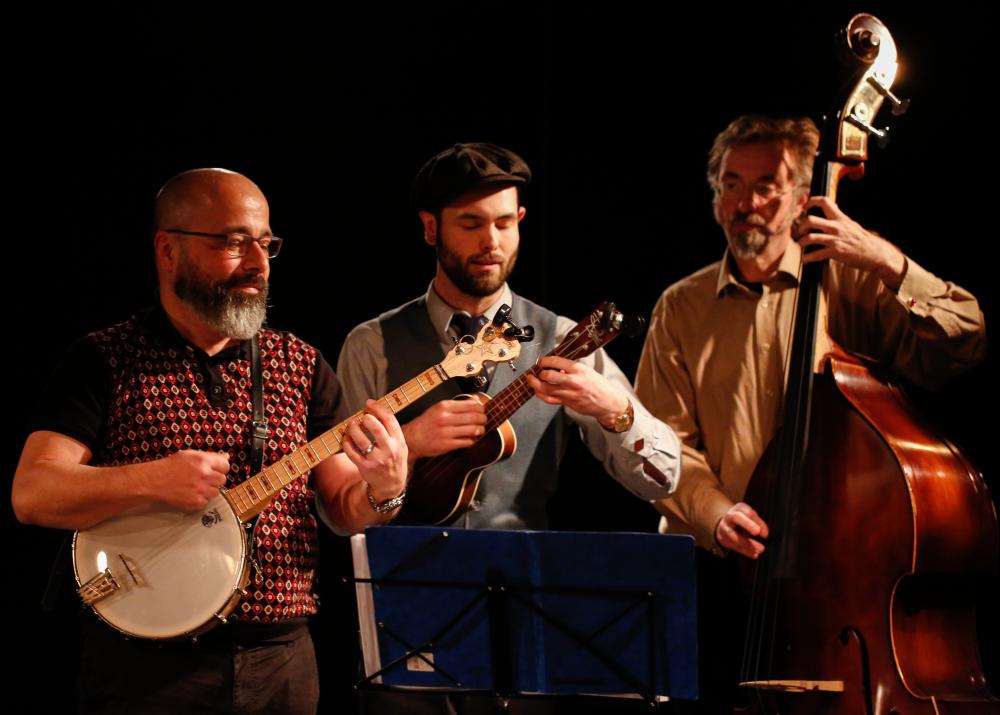 James, Volker, Valentina, Jörg, Willem, Melanie, and Tobias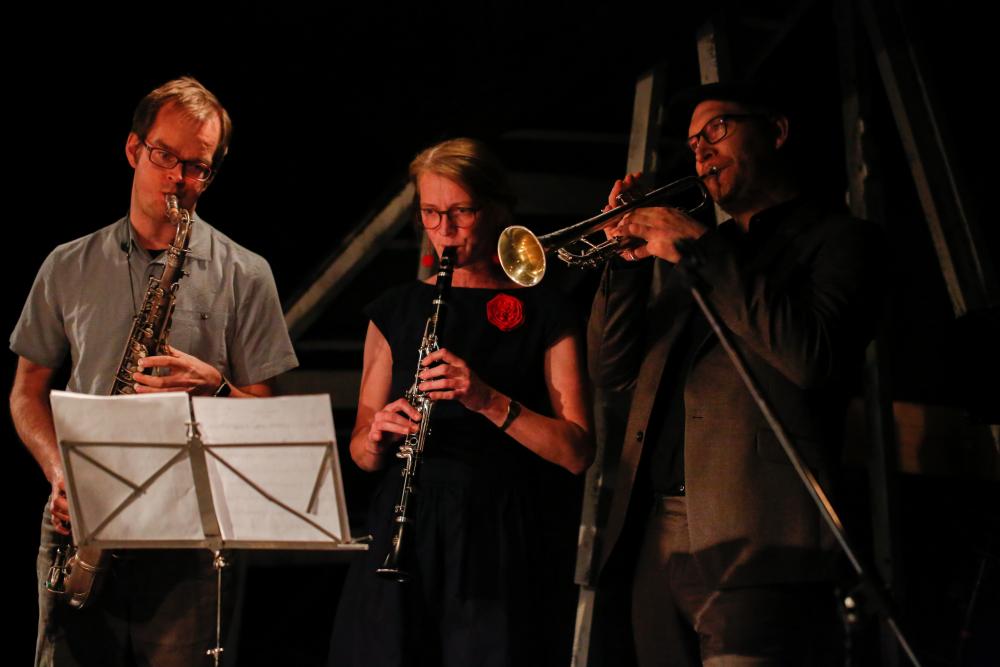 Aabshaar Wakhloo and Sunayana Shetty, "Bollymash"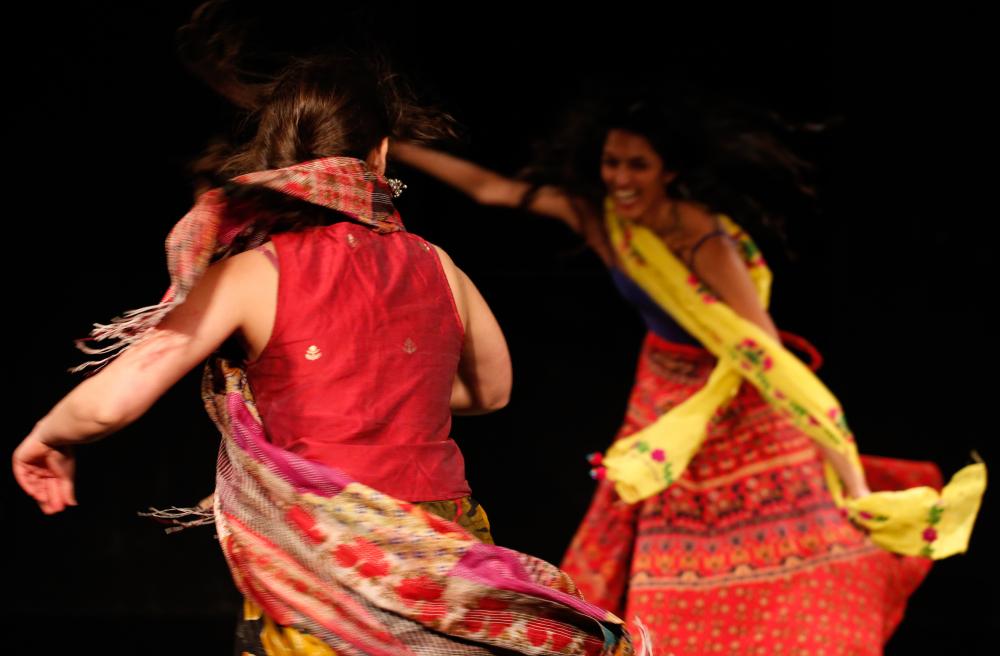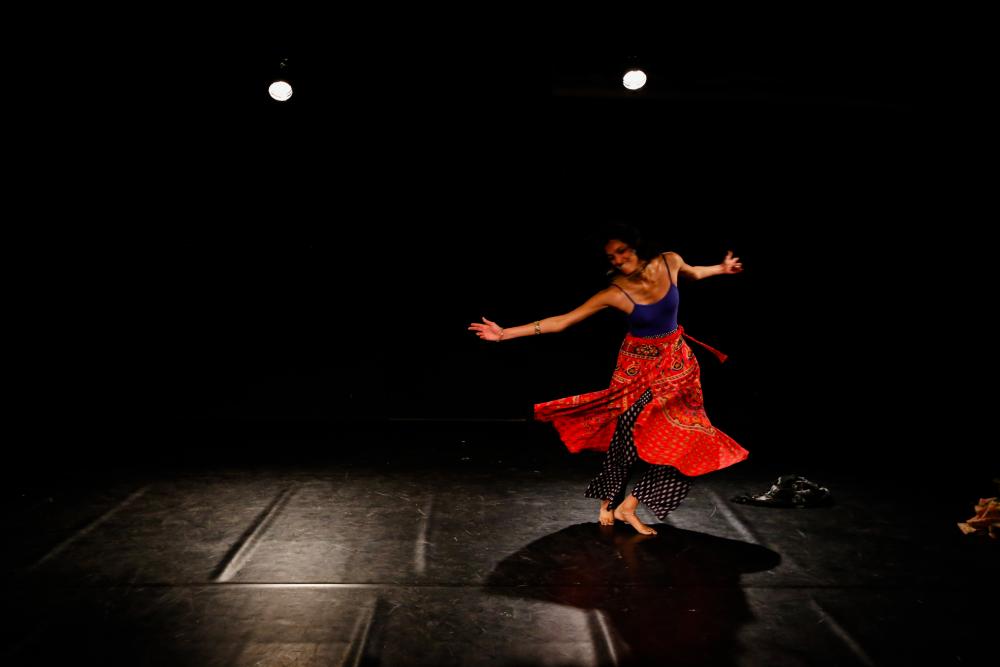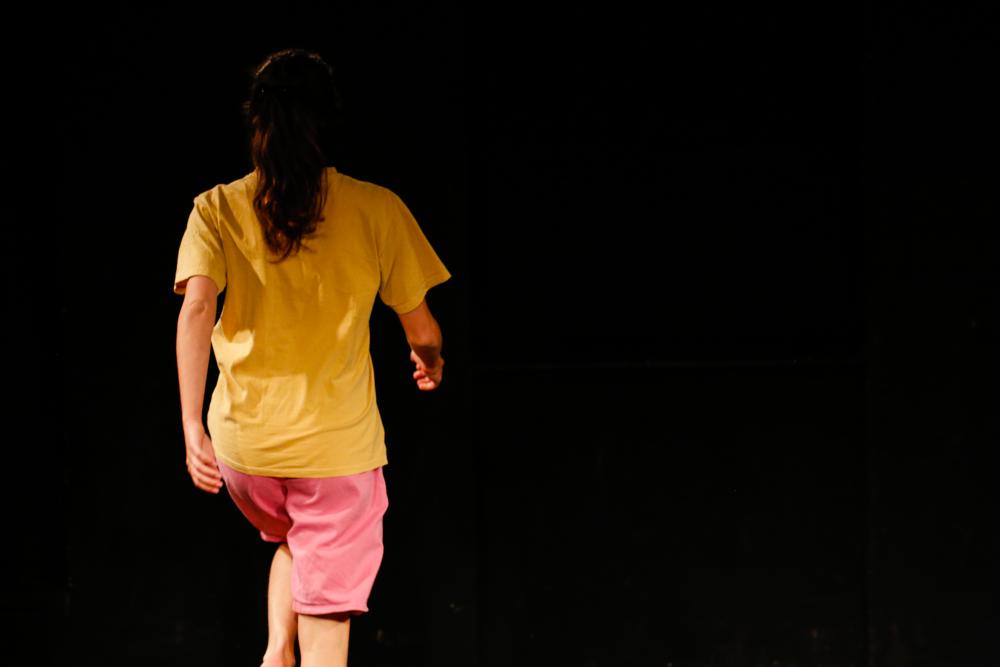 Anna Fitoussi, "The poppies are not for sale!"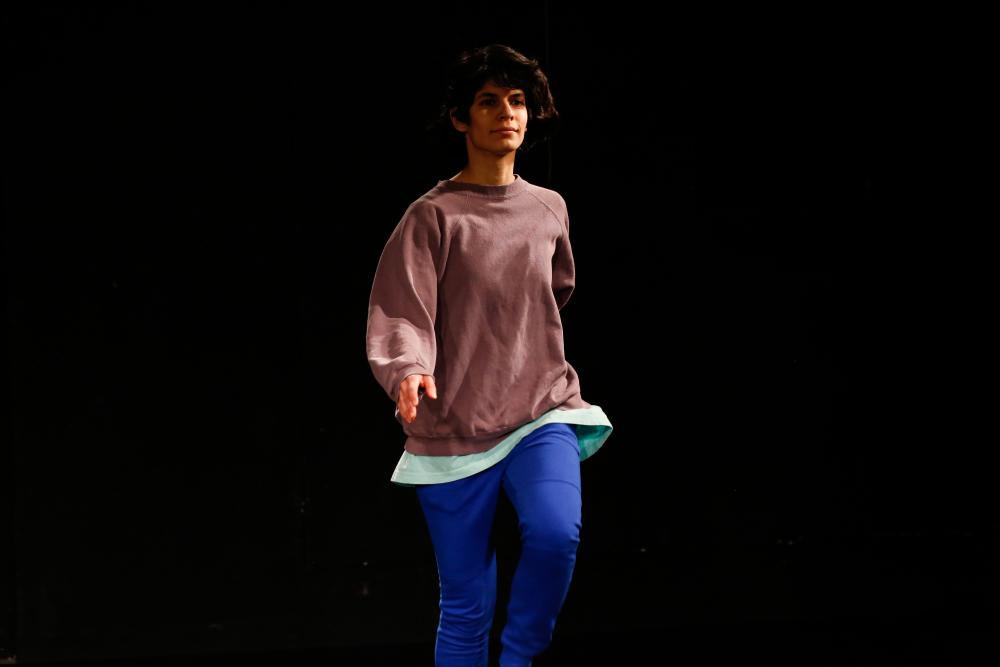 Performing Collaborator, Forough Fami. Sound by Nevo. J. Bar and Anna Fitousi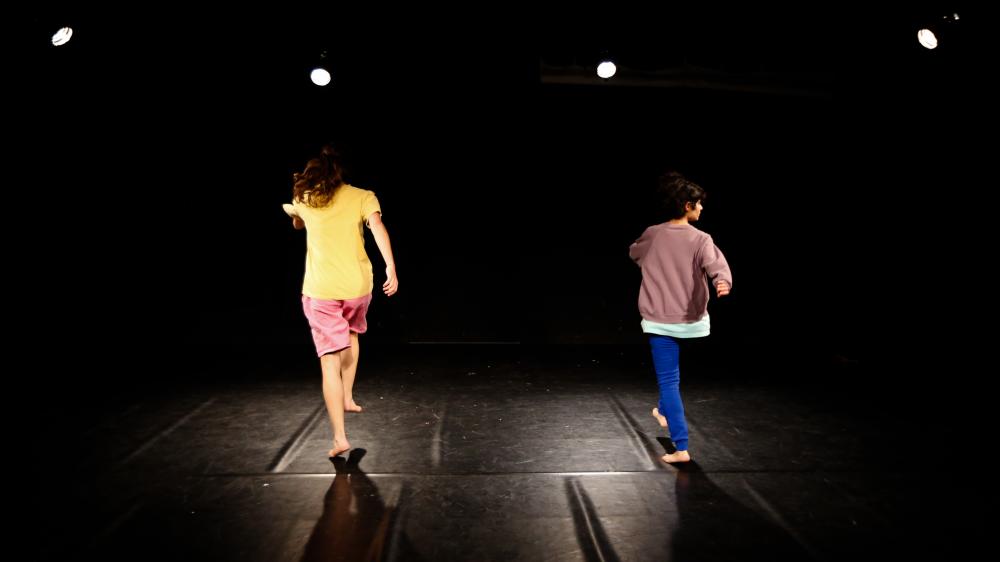 and Josef, "Two songs". and Lena Binski "Die Pechsträhne".
Photo credit Gaya von Schwarze
---
Carte Blanche N°3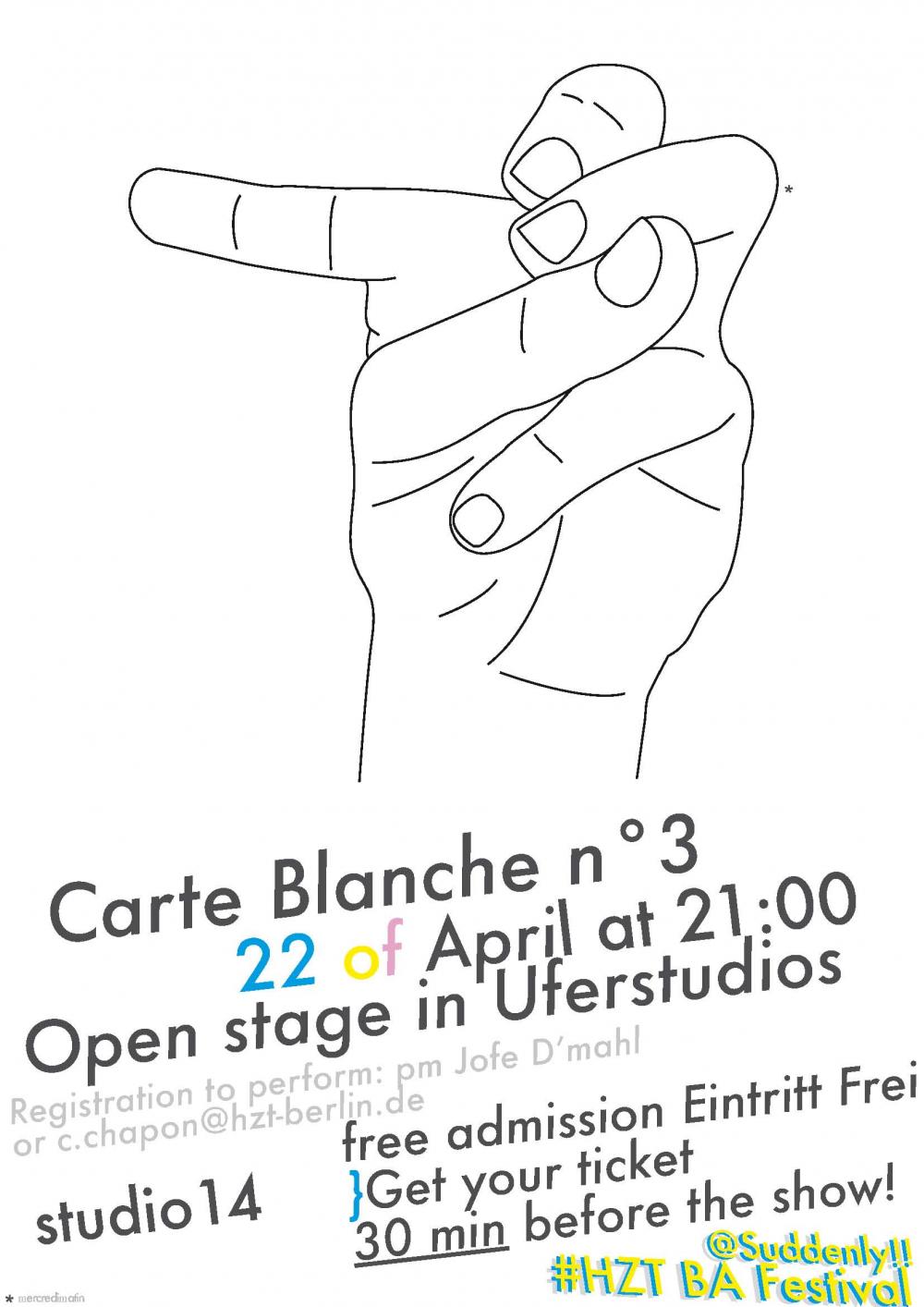 poster Mercredi Matin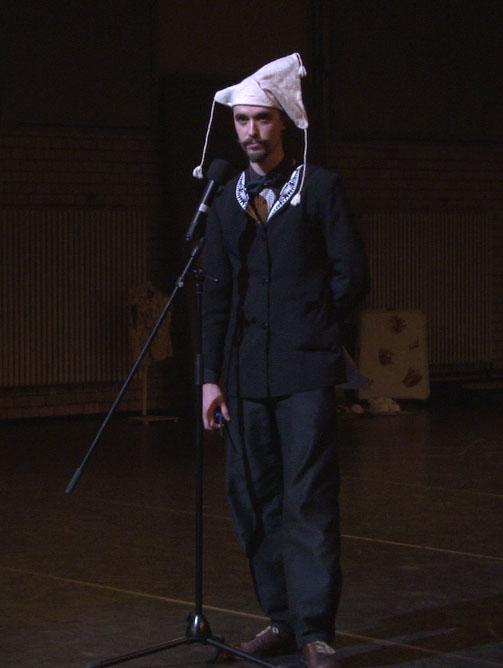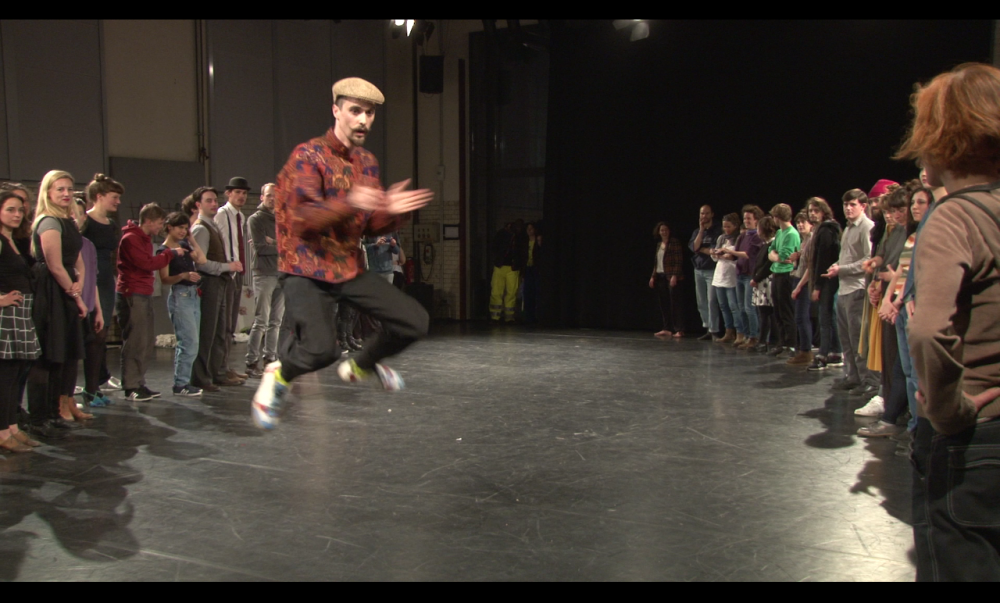 with performances from :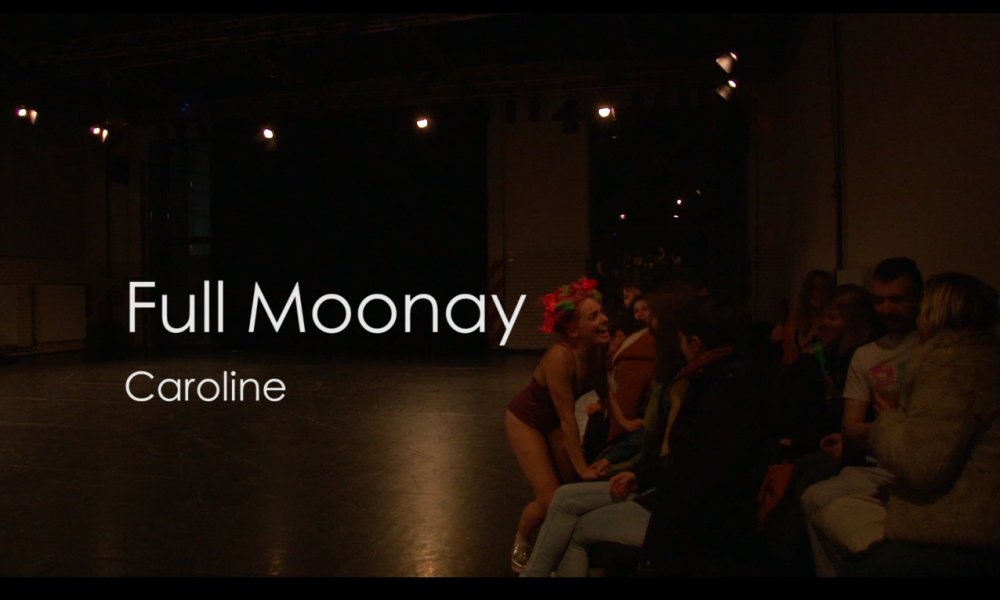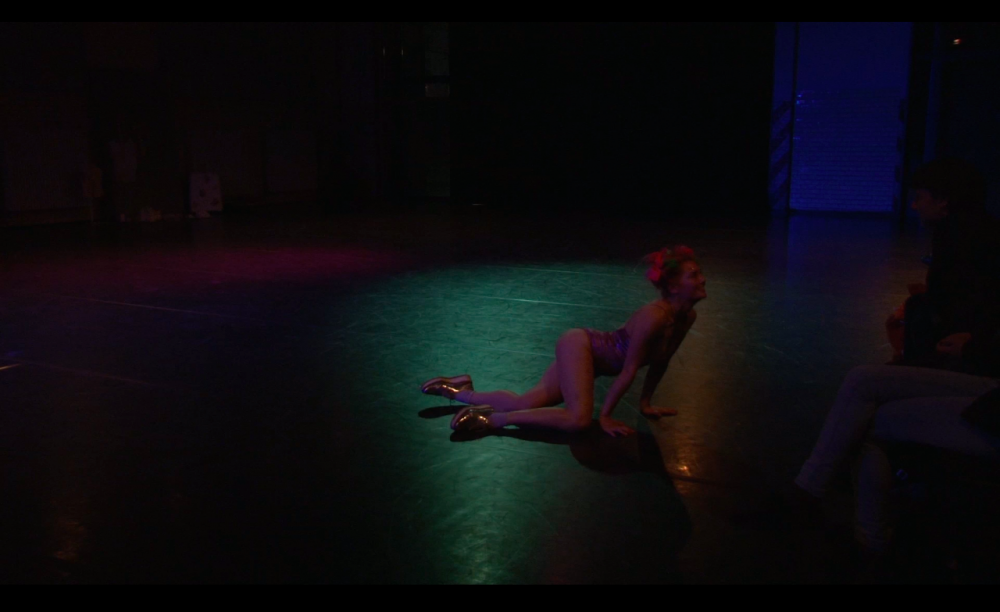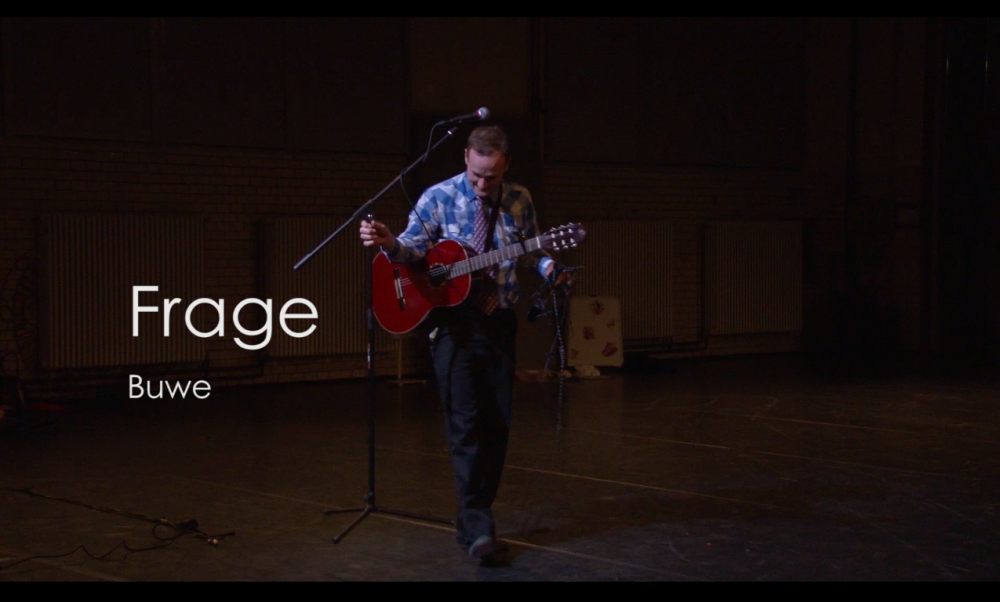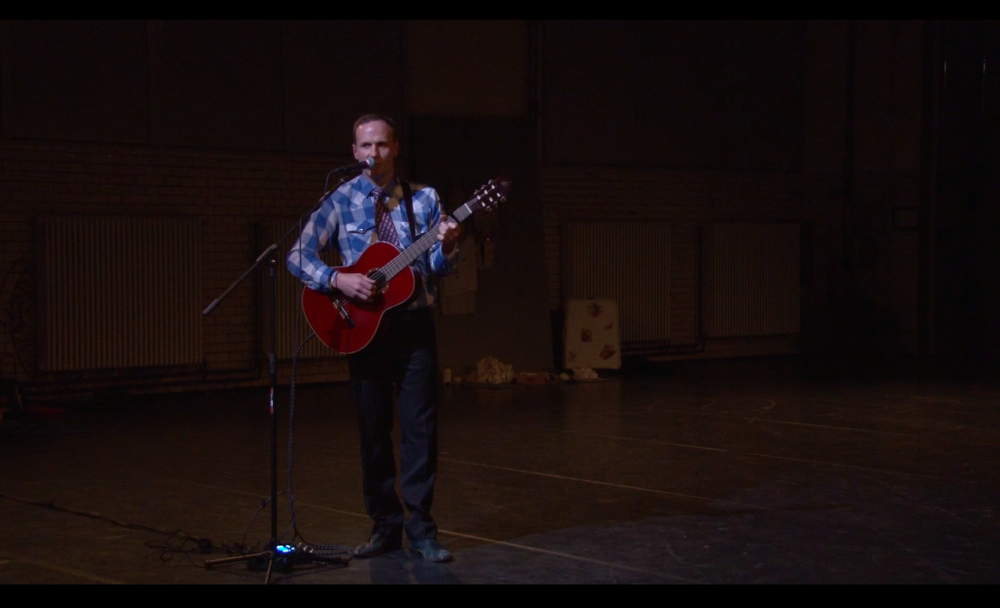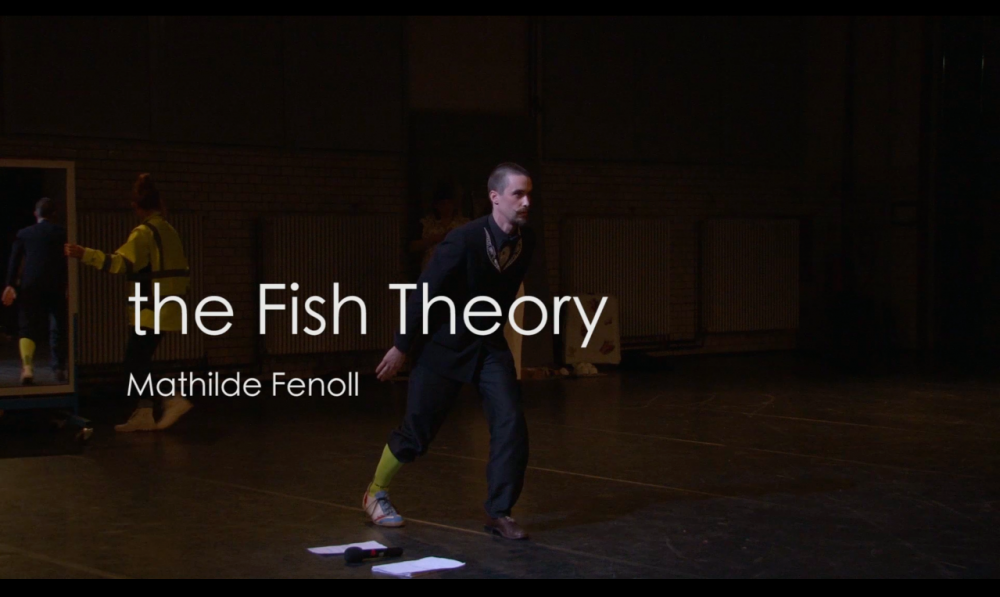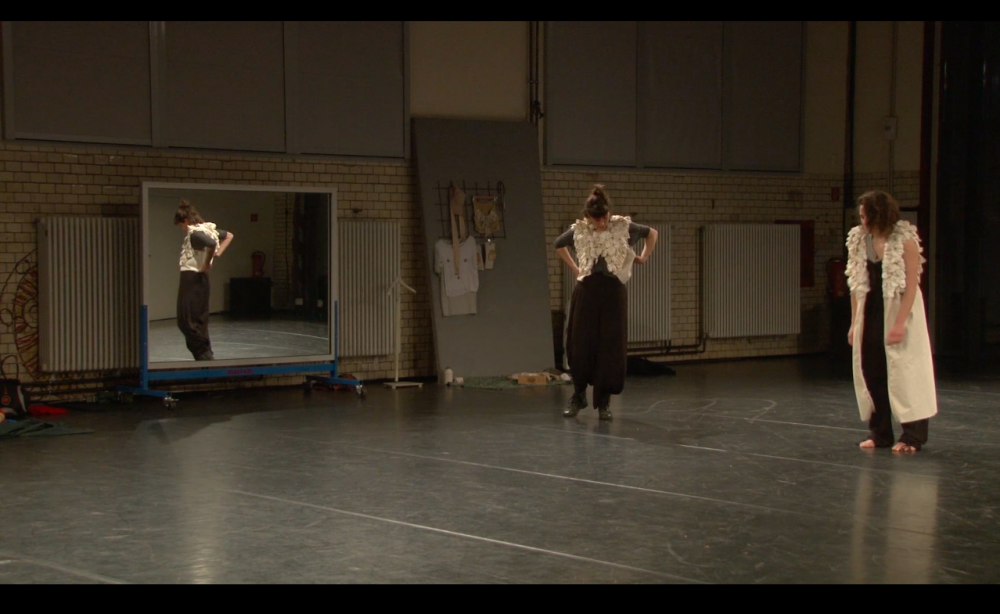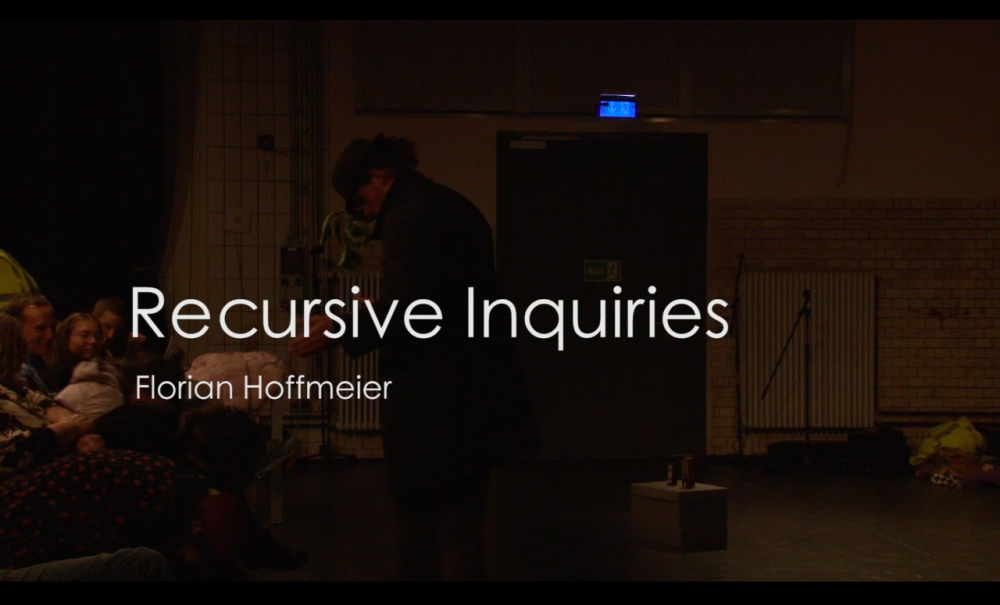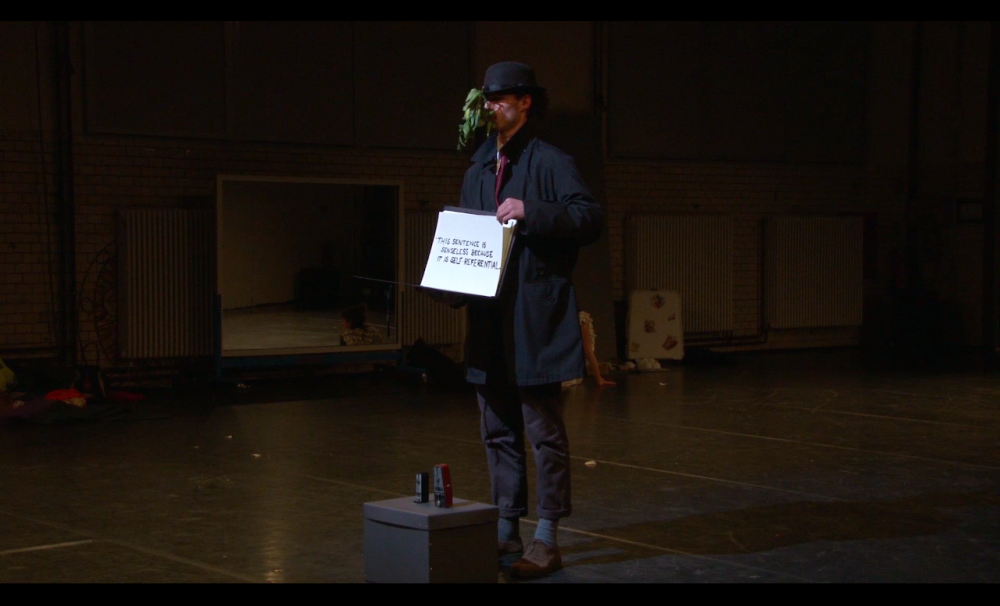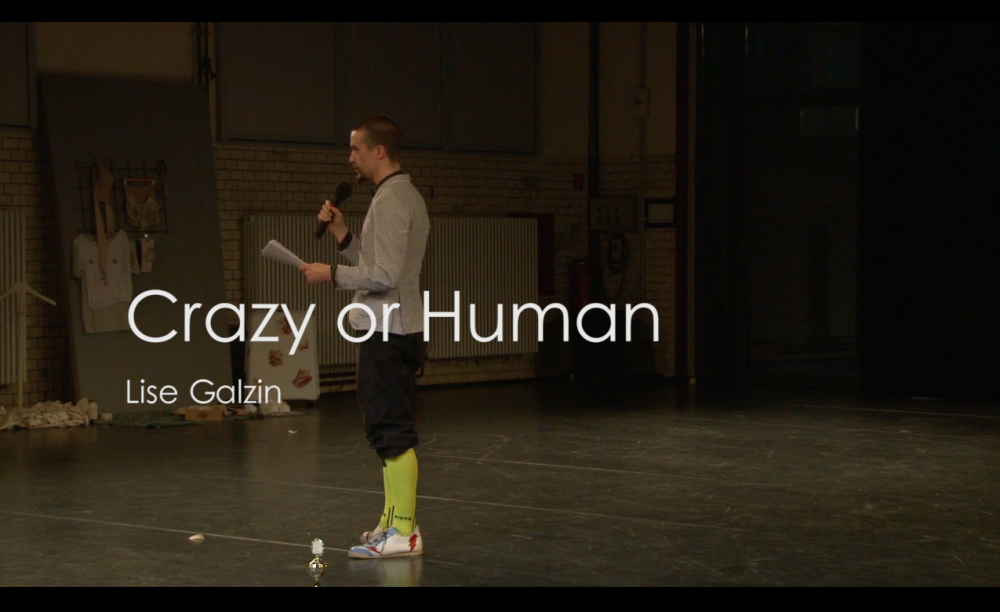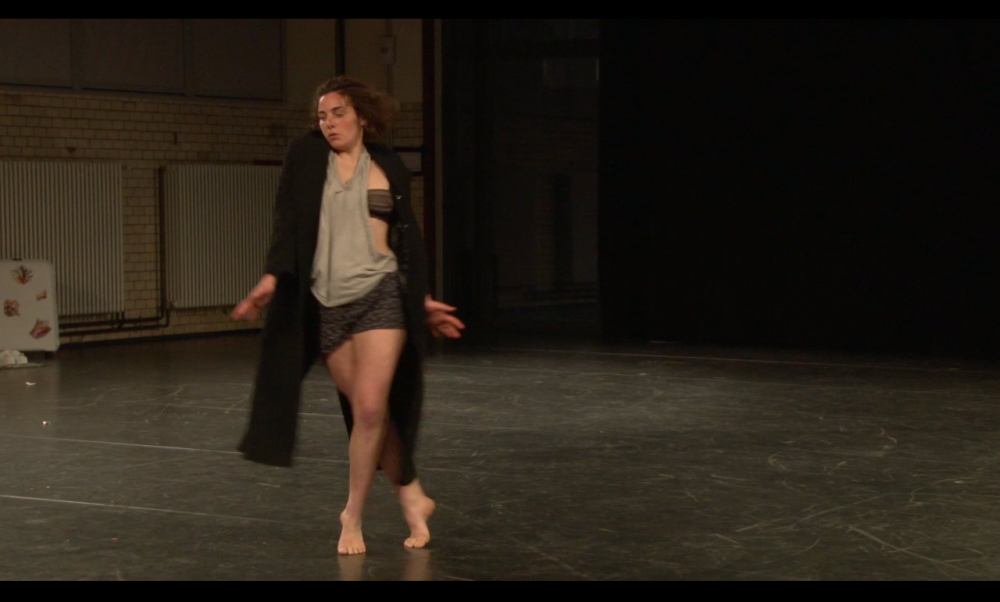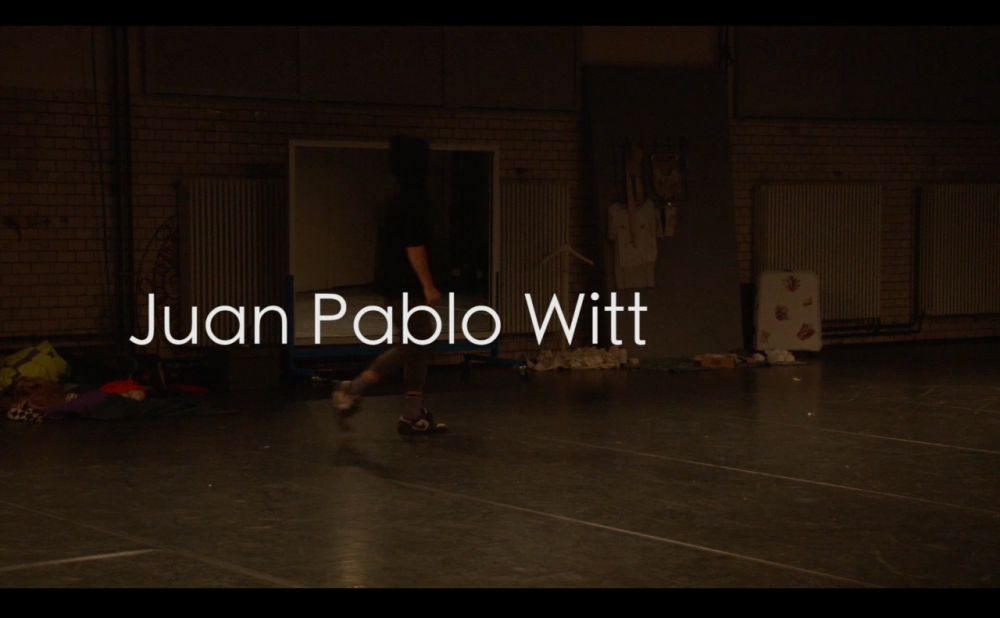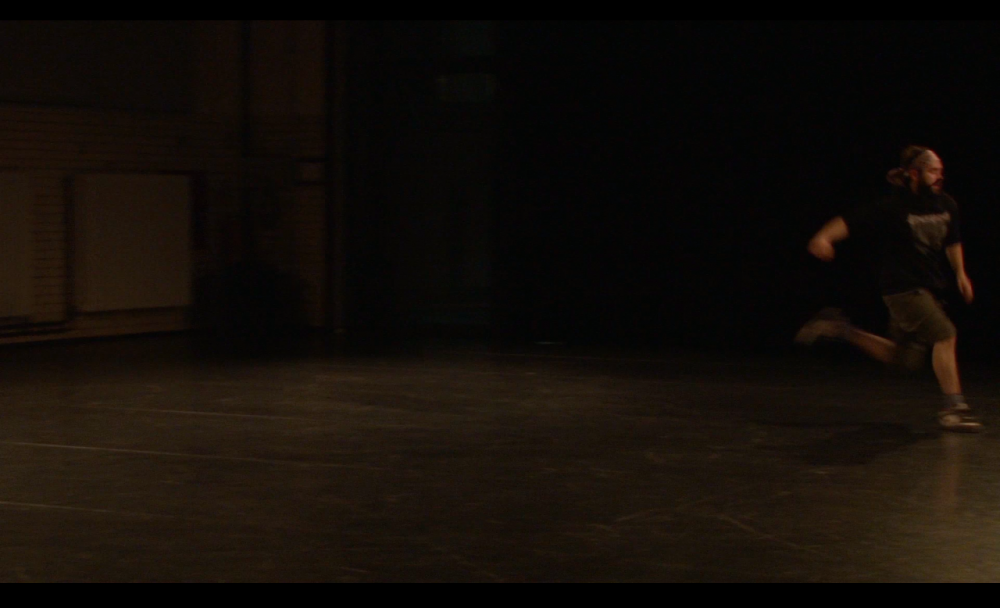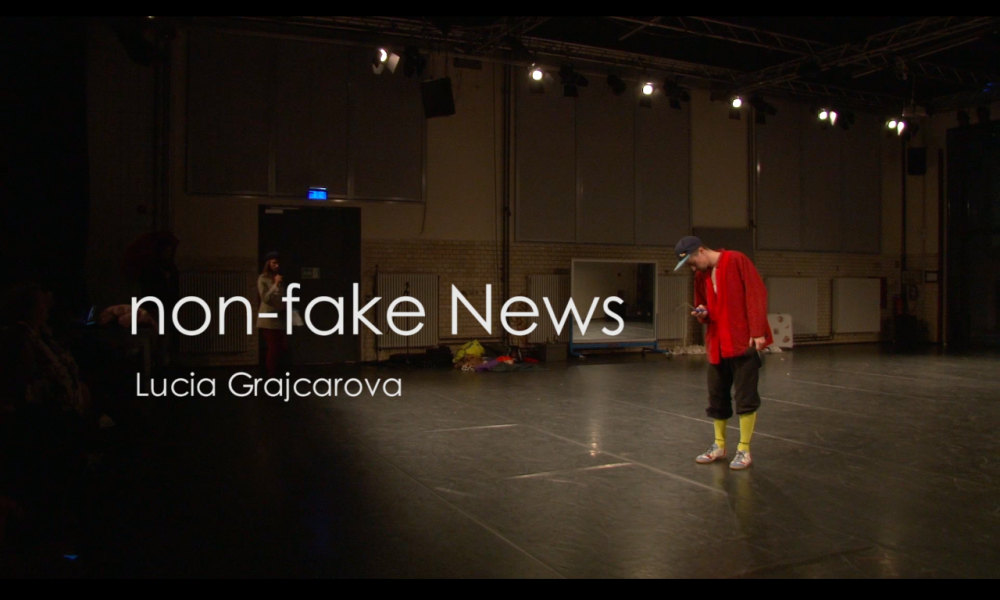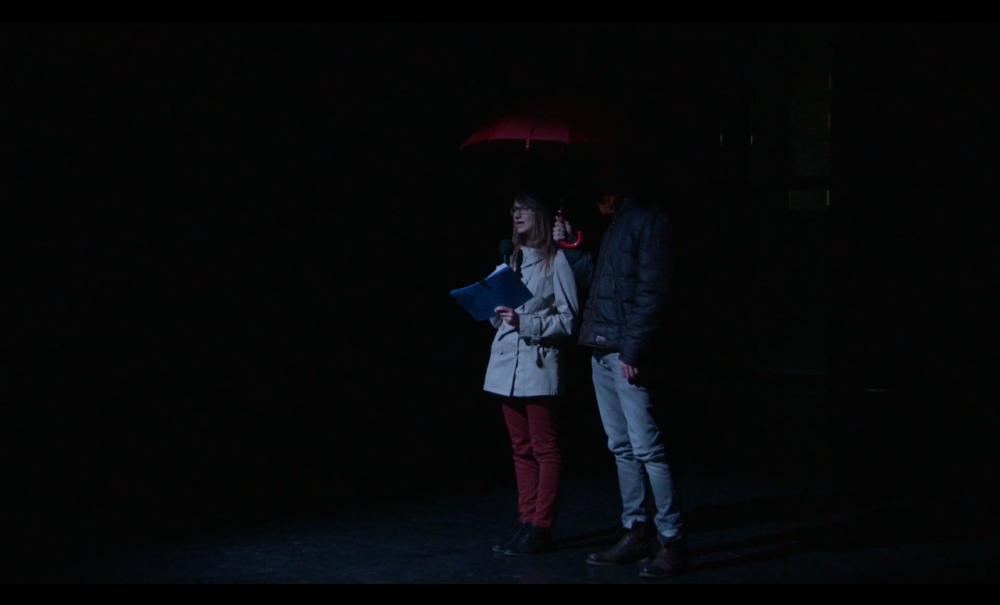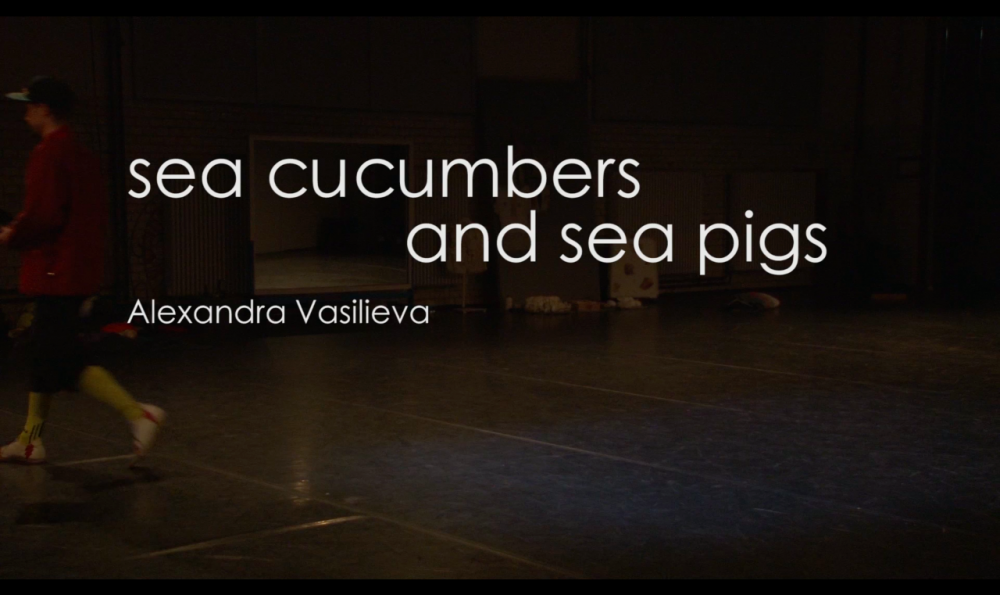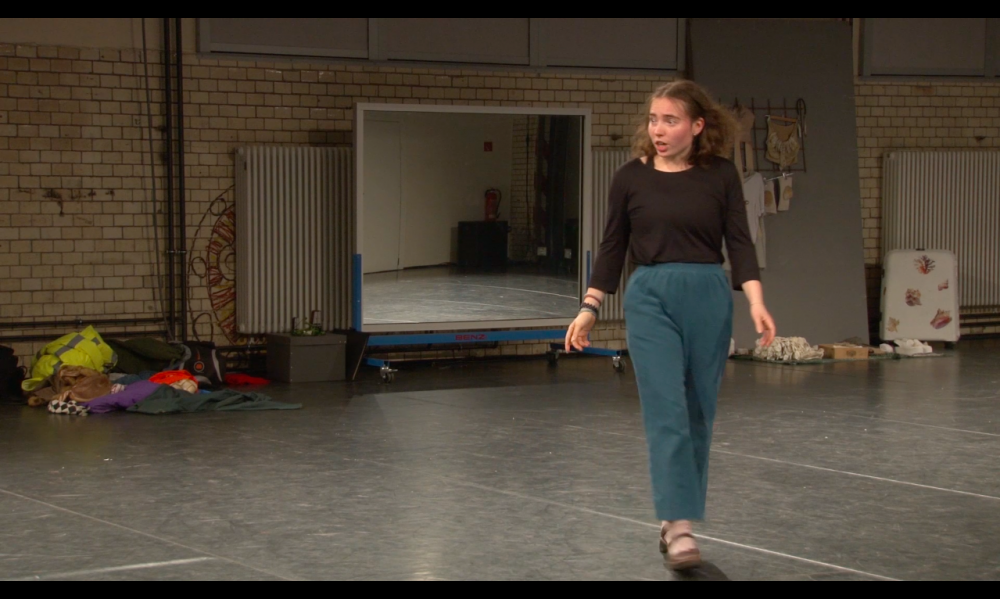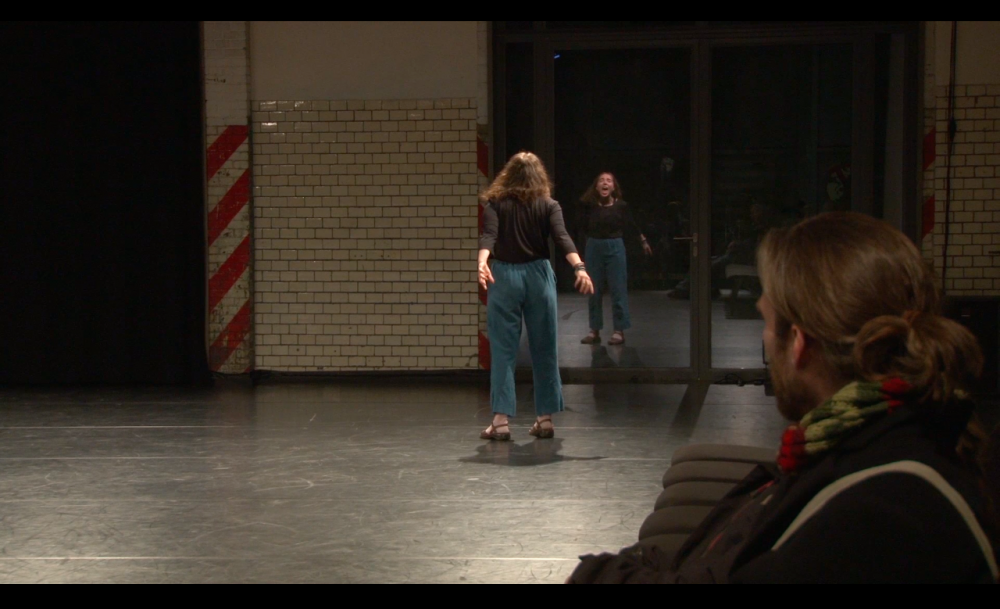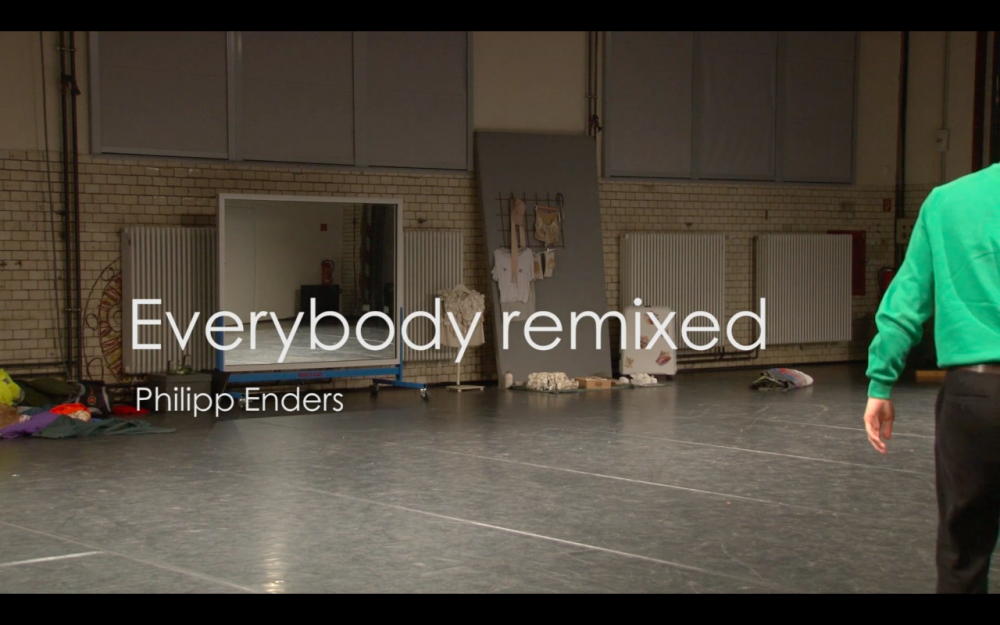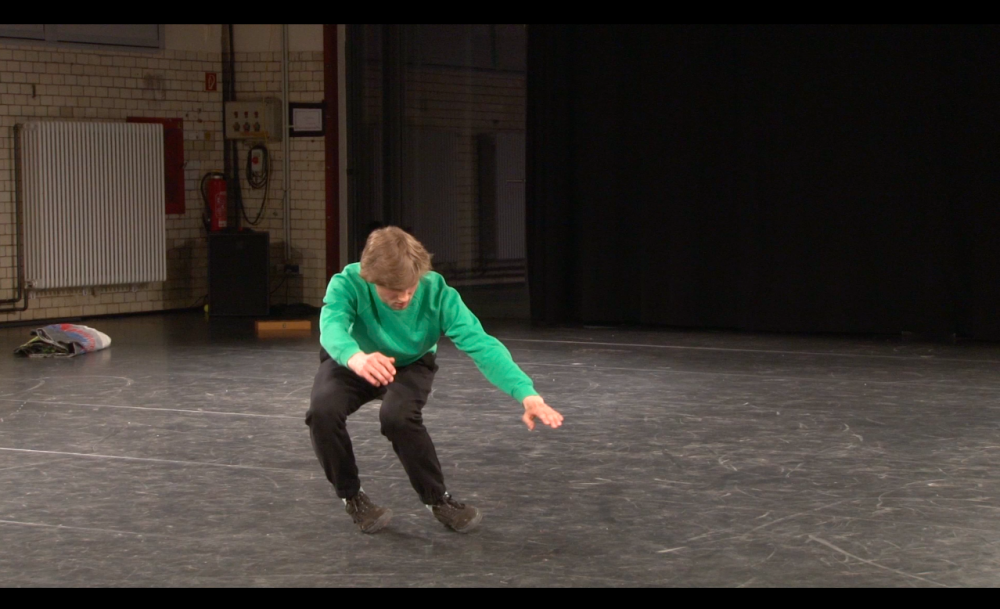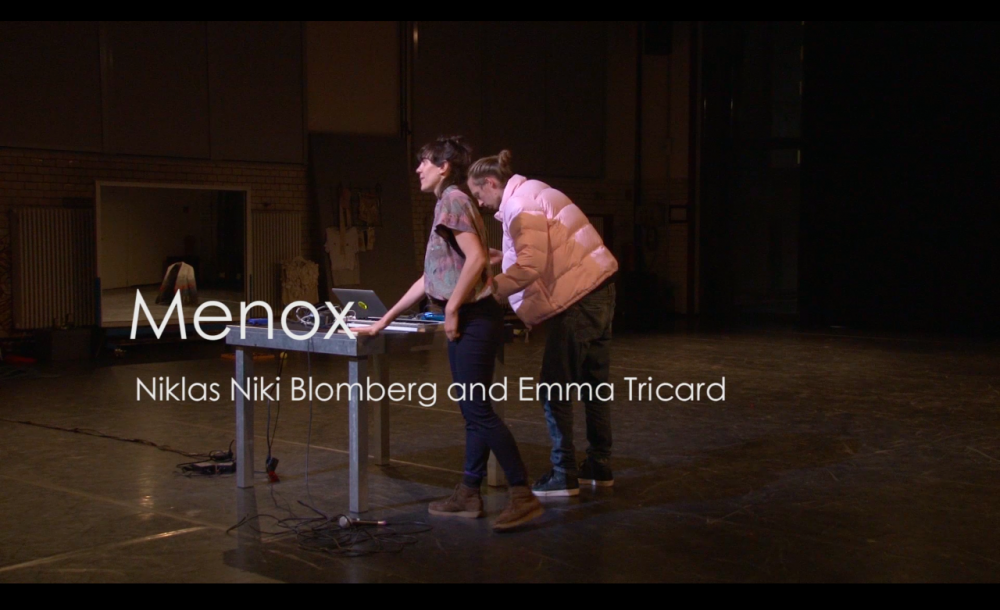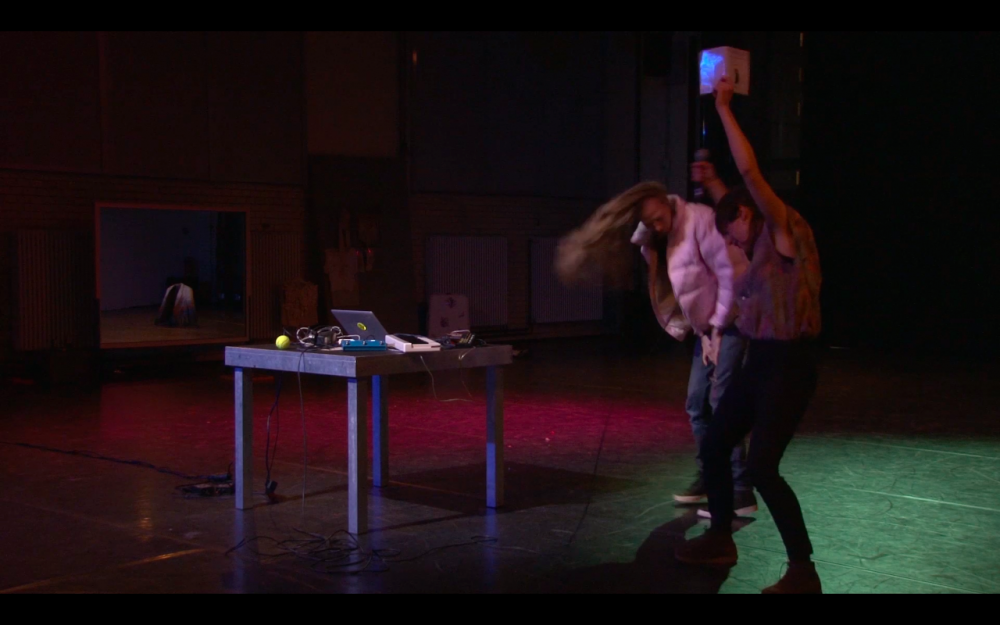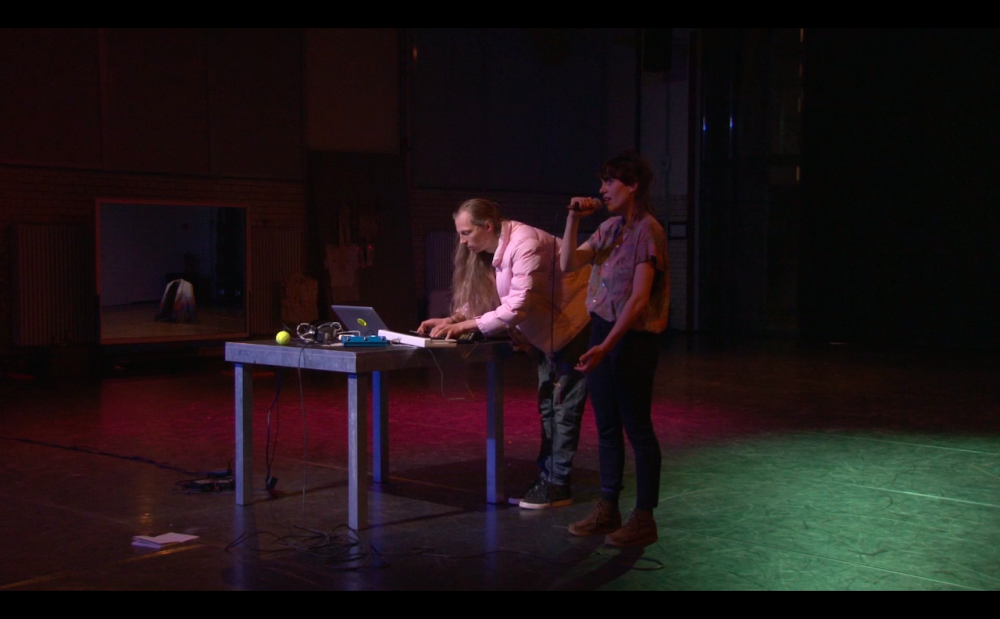 photo credit Daniella Kaufman